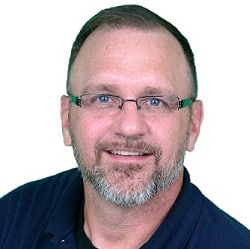 Employee Spotlight
Troy Rubert
Senior Support Engineer
Nashville Computer, Inc. has reason to celebrate this month. It is the 10-year anniversary of our Senior Support Engineer, Troy Rubert.
Of his 10 years at Nashville Computer, Troy says, "10 years is a long time but also a short time. For perspective, 10 years ago I had a 10 year old daughter; she just turned 20."
He remembers the first day starting at NCI. It was Monday, Oct. 2, 2006 and we were having staff meeting. Our bookkeeper at the time cracked a funny remark and it took all the nervousness out of his being in a new place, meeting these new people who were soon to become like family to him.
He says, "Over the years, technology has changed but the focus of NCI has not; we have always strived to take care of our customers the way we would want to be taken care of ourselves. We are not perfect, but we strive to do better every day."
Our customers love Troy! He says, "Great customer relationships are because we have great customers. I enjoy my work and I try to brighten the day of everyone I work with."
Away from the office, Troy is a dedicated family man. He and his family recently celebrated their son, Caleb's graduation from the Tennessee Law Enforcement Training Academy. Caleb will be serving on the Columbia Police Department as a Patrol Officer. Congratulations Caleb!
"I would like to thank everyone for their love and support during the year," Troy said. "When my grandson passed away in April it was the NCI family and friends that helped me thru it. If you are reading this, you are family and friend to me. I hope that NCI will keep me around for another 10 years."
Once again, Congratulations Troy! We are proud to have you on our team. Thank you for all of your excellent work, your leadership and your friendship throughout the years! We hope you will stay at least another 10 years.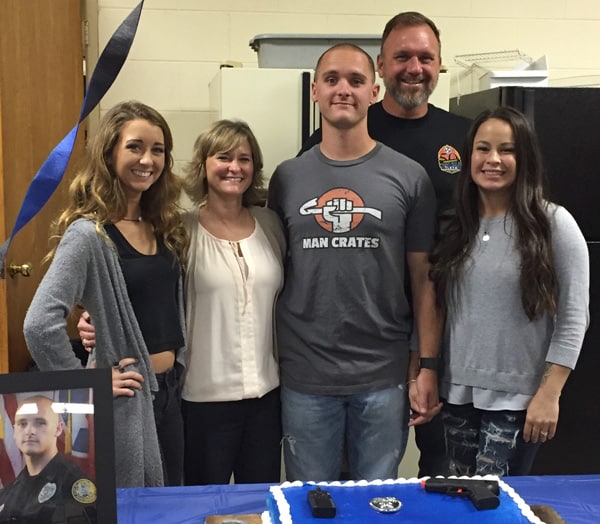 L-R Mackenzie (daughter), Lori (wife), Caleb (son), Troy and Hope Ashley (daughter-in-law) at the Graduation party.
Troy Gets Great reviews:
"I want to let you know I have nothing but glowing comments on the work performed by Troy setting up and installing our new firewall and server. Having gone through several prior server installations and changeovers, I have never experienced anything so smooth and painless as I experienced these past couple of days. Troy is a great asset to your company and one of the many reasons why I was confident in beginning our company's relationship with Nashville Computer. As long as you have a good staff, like Troy, PCA will continue to be satisfied with the service Nashville Computer provides."
Charles Williams, IT Director
Power consulting associates, LLC