The "biggest small" IT service around

Nashville Computer's security and cyber security are better than all the rest. The security services provided by Nashville Computer meet or exceed DHS recommendations. Most enjoyably on the relationship side of things, Nashville Computer is the 'biggest small' IT service around. They offer comprehensive services with a small company atmosphere. And the freedom to focus on the business and not having to worry about ANY IT issues has been the biggest benefit we experience being partnered with Nashville Computer.
Kerry Mattox
President
Egyptian Coatings
---
Never Attempted To Sell Us Something We Did Not Need

Nashville Computer is one of the best companies to work with. I have worked for two different companies and both companies have used Nashville Computer. Their expertise in technology and networking is outstanding. Also, whenever we have encountered a problem, they have given us great service in having it resolved as quickly as possible. I have worked with several different technicians, and they are always kind and courteous. We have purchased all of our computers and hardware from them and have never felt that they attempted to sell us anything we did not need. We have always valued their recommendations.
Eleanor Gibbs
CFO
La Hacienda Tortilleria, Inc.
---
Their Unit Cost Approach Is Also Refreshing

Our experience with Nashville Computer has been positive in every way. They bring knowledge and experience to the table coupled with helpfulness, responsiveness, and commitment.
Their unit cost approach is also refreshing in that it is completely predictable and consistent. There are no hidden charges. Our hearty recommendation of Nashville Computer is unqualified and resounding.
Tom Anderson
CEO
American Geothermal, Inc.
---
Quick Response Time

Nashville Computer provides a quick response to your IT needs and questions. Nashville Computer Technician's give you detailed notes, and their explanations are always easy to understand. We appreciate Nashville Computer's quick response, efficiency, and attention to detail.
Tonya Sweeney
Executive Assistant
Wright & Company, Inc.
---
I Rely On Them For Everything

We have been with Nashville Computer for over 15 years. They are
quick to respond and provide excellent customer service.
They always help me with what I need and then ask if there is anything else. They bring IT and computer issues to my attention that I hadn't thought about. That is wonderful because I function as the firm's IT person, but I rely on them for everything.
We are presently on their HaaS (Hardware as a Service) plan. That means that Nashville Computer purchases all of our computer equipment, maintains it and includes Help Desk for our employees. We tried to rotate our 45 computers every 3 years. Having Nashville Computer in charge of purchasing all of that new equipment freed me up from being overwhelmed with all that has to be done. When they said "I will come in and take that from you" I was like, "Hallelujah!"
Being on HaaS with them, has also been especially fantastic for me, because now if one of our staff has a computer problem, or needs something IT - related, I don't have to deal with that anymore. We just email Nashville Computer, and it's wonderful!
Dawn Friton
Office Manager
FMC CPA
---
Fast Response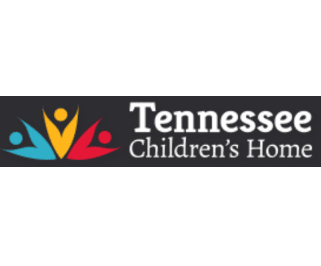 Nashville Computer takes care of all our IT needs. If you are looking for a company that will give you a fast response with little interruption, I highly recommend you give Nashville Computer a call. Thank you, Nashville Computer, for your fast response to our IT needs!!
Brandi Smith
Tennessee Children's Home
---
Maintenance For Us Is Effortless

Our relationship with Nashville Computer has always been painless. Even when everything was new, working with Nashville Computer was painless. Whenever we have questions, Nashville Computer is quick to answer our phone calls. We feel very safe, knowing Nashville Computer is keeping us compliant and protected from viruses.
Troy has been such a blessing to us. He understands our systems so well, that maintenance for us is effortless.
I am also impressed with Nashville Computer's rates of service in both quality and price. As long as All Access Coach keeps expanding, we will depend on Nashville Computer to keep us safe and help us grow.
Eric Blankenship
President and Co-owner
All Access Coach Leasing, LLC
---
Nashville Computer Understands Technology Challenges

Nashville Computer understands the technology challenges of a small firm and has been prompt to respond to my service needs. With today's restricted technology budgets, and time constraints on Managerial staff, their knowledge and experience is a cost effective solution to IT Management.
Vickie Bates
Firm Administrator (retired)
Parker, Lawrence, Cantrell & Smith
---
There Will Be No List of Names, Only Nashville Computer!!!!!

I just wanted to take a few moments and express to you some thoughts. Your team has been outstanding! What an amazing team of intelligent, patient, dedicated group of engineers you have.... I cannot say enough about Troy what a champion among engineers! These guys have made the transition all I hoped for and more. It is hard to believe a company of your size puts the Cisco's and Presidios to shame!!! As you know I am very well attached literally to the tech world and if any company I ever touch through my dealings ever needs any tech needs there will be no list of names, only Nashville Computers!!!!!!
The best feeling of all is that it doesn't feel like some sterile job being done, I feel like I have a family helping to make our business all it can be.... again, just a small note to just say Thank you and praise your team!
Desiree Simmons
Carpet Den Interiors
---
We Have been a customer of Nashville Computer for over 30 Years

We have bought every Computer our company has ever owned from Nashville Computer. The reason that we only buy from Nashville Computer, they take care of us quickly and efficiently and they have always helped us with any problem that occurs.

Nashville Computer is always looking for way to help us keep our clients safe, because of this we are now using their "managed services". By using this service, we have advanced Computer software monitoring to protect our client's data. In addition, we have installed a new and more advanced firewall that will give our computers the added protection they need. Thank you, Nashville Computer, for always looking for ways to help us keep our clients safe.
Darrell Hillis
Senior Partner
The Hillis, Clark and Hutchins, CPAs