Employee Spotlight
Neil Brown
Helpdesk Engineer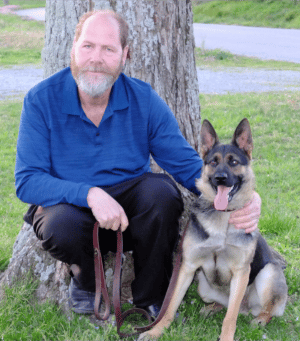 On seven acres of land, in the countryside just north of Davidson County lives a very tall man, a native of New Zealand with a lovely accent and a very calm demeanor. He enjoys tropical fish (having 7 tanks to accommodate them), riding his bicycle and playing with his young German Shepherd named Anja.
At night he likes to tinker with electronics, as he has done from the time he was 12 years old with his older brother back in New Zealand. He remembers tinkering with crystal radios and hearing "Voice of the Andes" broadcast on their shortwave radio. Of course, as teenagers, he and his brother graduated into working on stereos, with Bad Company being a favorite group to which they listened.
The man we are talking about is our very own Neil Brown. Neil has been with Nashville Computer for over 2 years now as a Support Engineer. His favorite part of the job is making people happy by "being able to fix things." He says he feels like he has fallen into the best place to work because we have very supportive management, company wide good ethics and are able to freely enjoy a Christian atmosphere.
Neil's philosophy is that every cloud has a silver lining and one should be happy with what they have, not wish for that which they have not. He feels it is very important to be productively employed, and we are very glad he is productively employed right here at Nashville Computer. Thanks Neil!