Shiny New Gadget
Of The Month: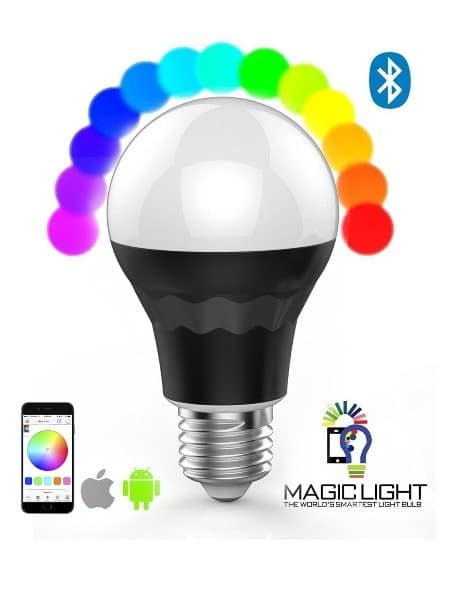 Who Else Wants A Little Music
With Their Light?
The next time you replace a lightbulb, you can now pick one that will stream your favorite music and light up your life in your choice of over 16,000 colors, all with a tap on your phone.
In case you haven't noticed, some LED bulbs now include a Bluetooth- or Wi-Fi-controlled speaker. And at least one, the MagicLight® Plus, available on Amazon, also lets you pick a light color to suit your mood.
At anywhere from $15 to $129 or more, these bulbs can add music – and light – throughout your home or office in a matter of minutes, at a fraction of the cost of a wired-in sound system.
How's the sound quality? It depends on the one you select. And it may not resonate like Carnegie Hall live…but hey, it's a lightbulb – what did you expect?
Click here for more information.