Featured Client of the Month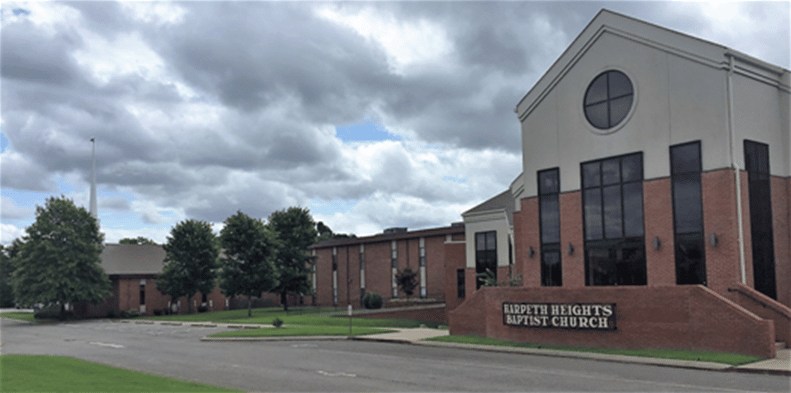 Located at 8063 Hwy. 100, Harpeth Heights Baptist Church has been a member of the Nashville community for 77 years. Brian Justice, the church Business Administrator says, "The church is a family just waiting for others to join their worship."
Harpeth Heights Baptist Church has been a client of Nashville Computer's since the 1990s. At that time, they were growing so fast, that their volunteers couldn't keep up with the needed technology. They asked Nashville Computer to help and we have taken care of their technology needs ever since.
The church has a pre-school with a 3-star rating by the State of Tennessee. It is open 5 days a week with classes available for children ages 6 months – 5 years old.
Their Sunday services start with small group Bible studies at 9:15am, followed by worship service at 10:30am.
On Wednesdays from 6:30-7:30 they hold Bible study groups for women and discussion groups for men, youth activities and an English as a Second Language class. This group is a conversational group that has helped many Spanish -speaking individuals learn to speak English. The church welcomes anyone to join the class. You do not have to be a member.
If you would like to learn more about Harpeth Heights Baptist Church, visit their website at:
https://harpethheights.org/
Thank-you Harpeth Heights Baptist Church. We appreciate you allowing us to serve your needs!