Is Your IT Support Treating You Like A Bad Date?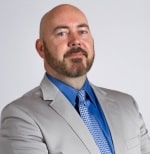 Are you ready to have a computer network that just works? Nashville Computer has been helping businesses in the Nashville area for over 25 years and would love to have the opportunity to work with you.  Please fill out the form to the right to receive your FREE, NO-OBLIGATION Network Health Assessment.

COMPUTERS RUNNING SLOWLY OR SOMETIMES NOT AT ALL?
NASHVILLE COMPUTER CAN GIVE YOUR NETWORK THE LOVE IT NEEDS!
A FREE Network Health Assessment from the experts at Nashville Computer can determine the limitations and weaknesses of your current technology systems.

"I don't need the most advanced technology in the world; I just want a computer that works!" Do thoughts like this ever cross your mind? As a potential valued customer, Nashville Computer is offering you this
FREE Network Health Assessment to:
Review your server logs to uncover developing problems and conflicts that will turn into unexpected downtime.
Look for hidden viruses, spyware, and loopholes in your network security that could allow hackers and viruses to compromise your network and confidential information.
Verify the integrity of your data backups. (Note: Tape backups fail at the rate of 78% of the time; don't wait for a crisis to hit before you discover yours weren't working!)
Diagnose any ongoing problems or concerns you are currently experiencing with your network.
Answer your questions about upgrades, adding new equipment, remote access, or any other project you have in mind.
This FREE Network Health Assessment will test your network for hidden problems developing under the surface that could turn into BIGGER, more DISASTROUS events potentially costing you thousands in lost productivity, downtime, and computer repair bills. When you take us up on this offer, you are not expected to do or buy anything. So go ahead- sign up for the offer; you'll be glad you did! **Free Network Health Assessment only for new clients with 5 or more PCs.
Here's what our clients are saying about our services:
"It Was The Most Painless Process Ever…"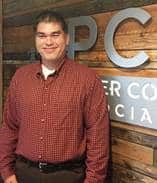 "We recently had a new server and firewall set up and installed by Nashville Computer. It was the most painless process ever.
PCA has suffered through two painful server installations and each time our company had many issues dealing with our domain, local computer issues connecting to the domain, drives being mapped incorrectly, lost files, no internet for days while they were trying to figure out a firewall they recommended and installed, but had no experience setting up.
We cringed knowing our server and firewall were due for replacement soon, but Troy (Nashville Computer Engineer) was reassuring prior to the installation saying he would make it smooth and painless.
His statement proved correct as it was the smoothest changeover I and the office ever experienced. The firewall worked as it should and the connection from the new server to our local machines was seamless. His experience and comforting attitude put our employees at ease. He made everything simple and his knowledge of explaining the whole process to me during the installation was unmatched."
Charles Williams, Power Consulting Associates, LLC
NO-OBLIGATION Network Health Assessment