Customers Expect More
In today's market, as in none before, it is crucial that we learn selling savvy. The sales environment has changed radically in four distinct ways:
Customers are better-educated, more sophisticated and more value-conscious. In other words, they are harder to please; they want more for their money. Think about your own demands as a consumer. You insist on quality goods and efficient service. You don't want some slick con artist trying to trick you into buying a product or service you don't want or need. And you don't want to be abandoned after the sale. You expect follow-up service. If something goes wrong, you want to know that the salesperson and the company are going to stand behind the sale.

This means that salespeople have to stay on top of their markets. They have to be knowledgeable about the products and services they are selling. And they have to be honest—they have to be sincerely interested in helping their customers find value and derive satisfaction.

Competition is stiffer. Customers now have so many options that price will always be the deciding factor— unless you can offer a strong differential advantage. That means you have to offer something that sets you apart from all the other salespeople who are trying to get your customers to buy from them. You have to provide quicker service, more up-to-date product knowledge and better follow-up. Moreover, your customers must acknowledge the superiority of your products and services, and the object of your presentation should be to lead them toward that recognition and acknowledgment.

If you can't lead your customers to that acknowledgment, you won't get the sale, no matter how good your product. Your success in selling depends less and less on the product you are selling, and more and more on your skills as a salesperson.

Technology is rapidly replacing peddlers. People are buying more through direct mail. The Internet is making it possible to buy almost anything you want at the click of a mouse. Companies are no longer looking for peddlers to handle items that are much easier to sell online or through the mail. In many cases, they're setting up self-service systems that can be operated by clerks. Of course, there are plenty of very good opportunities for really sharp salespeople who can sell with power and skill, especially in the industrial field.

To be successful as a salesperson, you must find ways to distinguish yourself from the inexpensive clerks and the commonplace peddlers. You must rise to the challenge with proficient skills, depth of knowledge and a positive attitude.

Time has become a priceless commodity. Prospects don't want salespeople wasting their time. And if you're serious about becoming successful, you don't have time to wander around showing your products or services to anyone who will look at them.

To survive in today's volatile marketplace, you need a clear and effective strategy. You need the skills to implement that strategy. And you need the know-how to make that strategy work for you. When you acquire and apply these things, you're demonstrating selling savvy.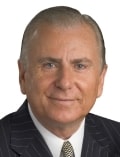 Dr. Nido Qubein is president of High Point University, an undergraduate and graduate institution with 4,300 students from 40 countries. He has authored two dozen books and audio programs distributed worldwide. As a business leader, he is chairman of the Great Harvest Bread Company, with 220 stores in 43 states. He serves on the boards of several national organizations, including BB&T (a Fortune 500 company with $185 billion in assets), the La-Z-Boy Corporation (one of the largest and most recognized furniture brands worldwide) and Dots Stores (a chain of fashion boutiques with more than 400 locations across the country). As a professional speaker, Dr. Qubein has received many distinctions, including the Golden Gavel Medal, induction into the International Speaker Hall of Fame and as the founder of the NSA Foundation in Arizona. To learn more about Dr. Qubein, go to:
https://www.nidoqubein.com/