Are You Prepared For The New FTC Safeguard Rules?
Here's A Quick Quiz To See Where You Stand In The Process:
1. Can you demonstrate that you performed a vulnerability assessment analyzing the threats to your organization and the ways you are mitigating those threats in the last 12 months?
2. Do you have a documented disaster response plan that you can access at any time (even if your computers are completely offline)?
3. Do you have a third party performing an analysis of your security systems at least every 90 days?
4. Does your executive team and board receive no less than an annual report on the above items?
If you cannot answer YES to ALL of these questions, contact our team immediately to help you prepare for these new requirements.
Don't think you're in danger because you're a "smaller" business and don't have anything a hacker would want? That you have "good" people who know better than to click on a bad e-mail or make a mistake? That it won't happen to you? That's EXACTLY what cybercriminals are counting on you to believe. It makes you easy prey because you put ZERO protections in place, or simply inadequate ones. In fact, organizations like yours are the target because you're infinitely easier to compromise. Hackers are unethical, but not stupid.
As a local IT support company, we work day and night to protect our clients from these attacks – and unfortunately we see, on a regular basis, hardworking entrepreneurs being financially devastated by these lawless scumbags. We are determined to WARN as many businesses as possible of the VERY REAL threats facing their organization, so they have a chance to protect themselves and everything they've worked so hard to achieve. If you want to have any hope of avoiding a cyber or ransomware attack, you MUST read this report and act on the information we're providing.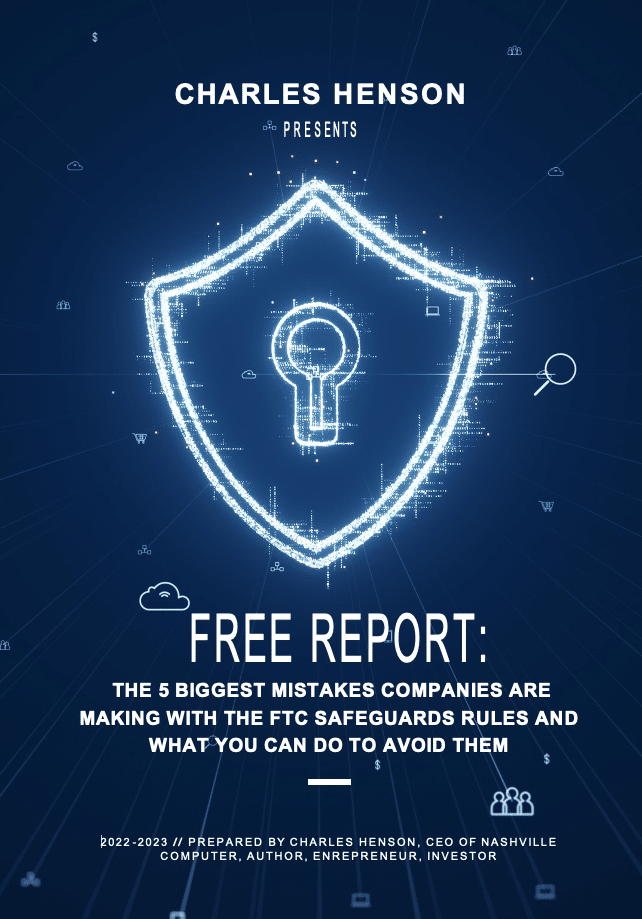 Download This Free Report Today:
The 5 Biggest Mistakes Companies Are Making With The FTC Safeguards Rule And What You Can Do To Avoid Them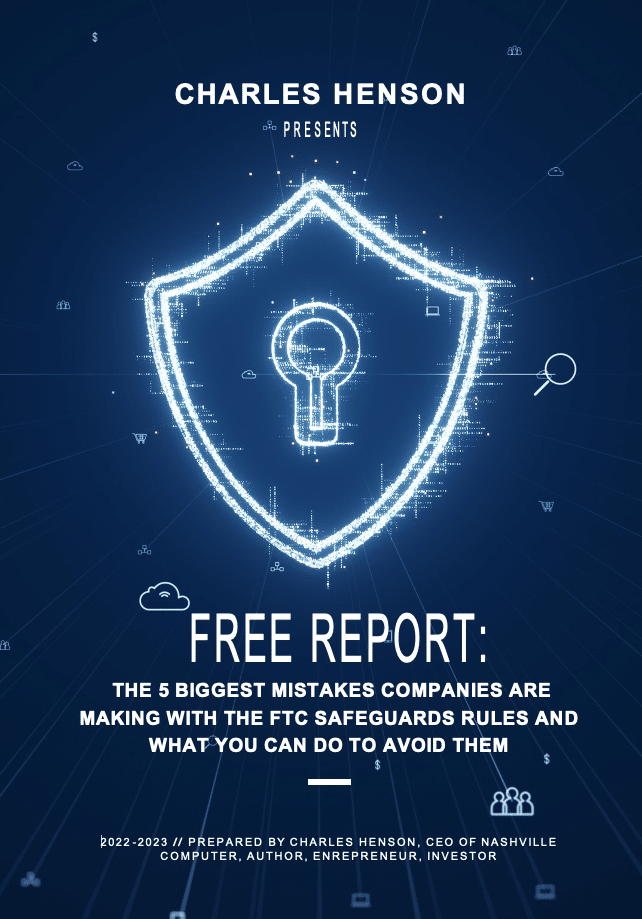 Complete This Form To Get Instant Access
Important! We hate spam as much (or more!) than you and promise to NEVER rent, share, or abuse your e-mail address and contact information in any way.
I Rely On Them For Everything

We have been with Nashville Computer for over 15 years. They are
quick to respond and provide excellent customer service.
They always help me with what I need and then ask if there is anything else. They bring IT and computer issues to my attention that I hadn't thought about. That
...Read More
Dawn Friton
Office Manager
FMC CPA