In This Period Of Economic Crisis, Maybe It's Time You Took A Closer Look At What You're REALLY Getting For The Money You're Spending On IT Services And Support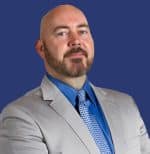 If someone could prove to you that tens of thousands of dollars were being unintentionally "stolen" from your organization – while simultaneously exposing you to hard losses that could stack up to the millions – wouldn't you want them to tell you about it?
Please fill out the form to the right to receive your complimentary, NO-OBLIGATION 10-15 minute initial consultation.
COMPUTERS RUNNING SLOWLY OR SOMETIMES NOT AT ALL?
NASHVILLE COMPUTER CAN GIVE YOUR NETWORK THE LOVE IT NEEDS!
DON'T GET STUCK IN A STICKY SITUATION WITHOUT IT !


A FREE Network Health Assessment from the experts at Nashville Computer can determine the limitations and weaknesses of your current technology systems.
"This Assessment can be conducted 100% remote with or without your current IT company or department knowing (we can give you the full details on our initial consultation call).
At the end of the Assessment, you'll know:
Where you are overpaying (or getting underserved) for the services and support you are currently getting from your current IT company or team.
Whether or not your systems and data are truly secured from hackers and ransomware, and where you are partially or totally exposed.
If your data is actually being backed up in a manner that would allow you to recover it quickly in the event of an emergency or ransomware attack.
Where you are unknowingly vulnerable by not having the proper security protection on your computers and servers.
How you could lower the overall costs of IT while improving communication, security and performance, as well as the productivity of your employees.
Fresh eyes see things that others cannot – so at a minimum, our complimentary Assessment is a completely cost and risk-free way to get a credible third-party validation of the security, stability and efficiency of your IT systems. When you take us up on this offer, you are not expected to do or buy anything. So go ahead- sign up for the offer; you'll be glad you did! **Free Network Health Assessment only for new clients with 10 or more PCs.
Here's what our clients are saying about our services:
"Their Unit Cost Approach Is
Also Refreshing"

"Our experience with Nashville Computer has been positive in every way. They bring knowledge and experience to the table coupled with helpfulness, responsiveness and commitment.
Their unit cost approach is also refreshing in that it is completely predictable and consistent. There are no hidden charges. Our hearty recommendation of Nashville Computer is unqualified and resounding."

Tom Anderson,
American Geothermal, Inc.
NO-OBLIGATION Network Health Assessment