Charles Henson Promoted to Managing Partner at
Nashville Computer, Inc.
Since 1991 Charles Henson has been a steady influence in building Nashville Computer, Inc. He was recently named Managing Partner and will play an even bigger role in the company's future success.
In 1991 Nashville Computer, Inc. was still a "start-up" company when Charles Henson came to work. Just receiving his degree from ITT Technical Institute, he started his career working as a workbench tech just like anybody else. He tells stories of doing menial things like organizing cables and computer parts. Eventually he worked in every position in the company (except accounting), working his way up to Vice President.
The years have seen many changes. Technology advances at exponentially quicker paces necessitating any type of technology company to "keep up." Luckily for Nashville Computer, that is what Charles does best. He has helped build the business by consistently adding products and services that make customer's jobs easier and their businesses more successful. Starting as an accounting software reseller, Charles helped the company evolve into Managed Services, Backup and Disaster Recovery and Cloud Computing. Recently the company added Website Design, Company Branding Print Services, VoIP and Telecommunications Consulting. The list will continue to grow.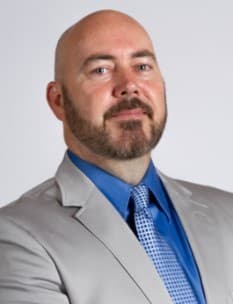 Charles' influence has spread to other parts of the country. In May 2010 he was invited to the Google Headquarters in California for his personal feedback and opinions on the Google Adwords product offering. He was also featured in Redmond Magazine regarding Backup Disaster Recovery solutions.
To improve the company, Charles joined an international group that studies IT company best practices around the globe. In this group, Charles networks with other companies, as well as mentoring many new IT company owners throughout the country. Of late he helped raise $10,000 for St. Jude Children's Research Hospital as he competed for a car in the "Better Your Best" marketing competition sponsored by this organization annually.
Locally, Charles has been chosen as a winner for the Nashville Business Journal's 2014 CIO awards for using IT in innovative ways to create a competitive advantage, optimize business processes, enable company growth and impact the company's bottom line.
Sharing information is a passion for Charles. Being an expert on Technology, Security and Cyber Crime, he has spoken at many webinars and seminars, the latest to be held October 1st in Brentwood. He authored two books, "Hassle-Free Computer Support" and "Cloud Computing A Guide for Executives & Business Owners." This year he is co-authoring "The Business Owners Guide To I.T. and All Things Digital, Vol.2: 17 Critical Facts Every Business Must Know To Maximize Their Company's Efficiency, Security, Employee Productivity And Profits."  The book launch is scheduled for December 11th.
As he continues to excel in all parts of the business, Charles vision for the future is unselfish. He wants to create a business in which all of the participants are successful. Each member of his team is important. Each and every client is important. When all of those people are successful, he himself will have achieved success.