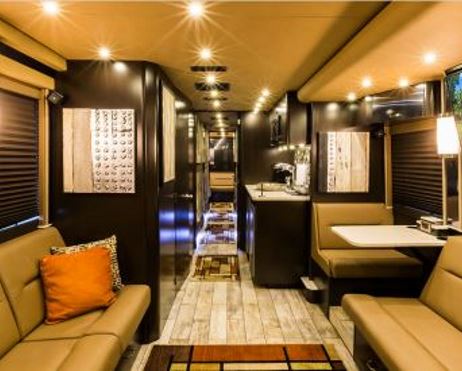 Featured Client of the Month

All Access Coach Leasing, LLC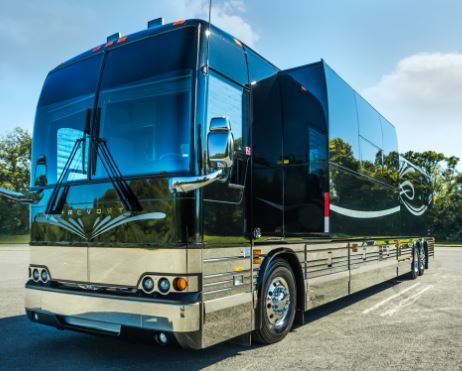 The journey of our lives, sometimes lead us to unexpected places. Such is the story of Eric Blankenship the President and Co-Owner of our featured client of the month, All Access Coach Leasing, LLC.
A very talented singer, Eric Blankenship came to Nashville to make his way in the entertainment industry. Little did he know where that road would lead. While touring with Ricky Skaggs, Eric decided to get his license and help drive their touring coach. Soon he was driving for a living. When he became friends with mechanic, Jim Borelli, the backbone for All Access Coach Leasing was formed.
Today All Access Coach Leasing, LLC keeps a fleet of 50 luxury touring coaches they build to lease and/or sell. These coaches are leased by many famous entertainers, promotional tours, book tours, political tours and even some private groups for special occasions and vacations. Their facility in Gallatin keeps growing and growing. In fact, the ribbon cutting for their expanded interiors shop was just held November 2nd.
You have to visit their website, www.AllAccessCoach.com and their Facebook page. This is a fascinating company and you are going to love what you see!
Congratulations on your new facilities, All Access Coach Leasing! We wish you continued growth and prosperity. Thank you for being a loyal customer!
Maintenance For Us Is Effortless

Our relationship with Nashville Computer has always been painless. Even when everything was new, working with Nashville Computer was painless. Whenever we have questions, Nashville Computer is quick to answer our phone calls. We feel very safe, knowing Nashville Computer is keeping us compliant and ...Read More
Eric Blankenship
President and Co-owner
All Access Coach Leasing, LLC