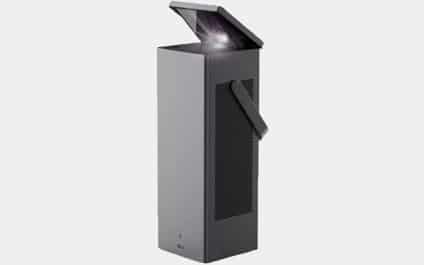 A 65-inch OLED TV is a beautiful thing. But can it compare to a crisp, bright 150-inch display in the comfort of your home?
That's what LG is offering this year with its new 4K HDR projector, the HU80KA. Clocking in with a 3840 x 2160 resolution, 2,500 lumens and a stunning picture, the portable device is an attractive offer indeed.
The device is only a few feet tall, but it looks like it will be the ideal piece of equipment for home theater enthusiasts. It's the closest you can get to the big-screen experience, and you won't even have to plonk down 20 bucks for a tub of popcorn. It remains to be seen, though, whether it'll be worth the price tag. At the time of writing, the price has not yet been released, but bulkier, less portable competitors cost a little under $2,000.