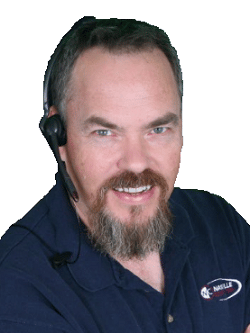 Employee Spotlight

Ron Adcock


Support Engineer

A seasoned member of the Help Desk team, Ron Adcock enjoys troubleshooting issues to resolve problems for our clients. He likes being a part of a team environment in which everyone shares their experience to help solve the difficult situations that arise. It is good to bounce ideas off of each other for different kinds of resolutions.

He is troubled by the efficiency of scammers we've seen lately. They can get very specific when sending phishing emails to company's trying to get clicks on links or to send money to locations. He advises all to be very discerning of information sent to them electronically.

In this Thanksgiving season, Ron is very thankful for family and health. The passing of his mother this year has brought a heightened awareness of how precious our time is with those we love. His daughter, Eva, and son, Trace, are growing up fast. He enjoys their musical performances at school, watching Trace play basketball and riding bicycles with Eva. The whole family likes hiking at Warner Parks, Radnor Lake and trails along the Natchez Trace. Ron and his wife, Brenda try to limit screen time for the kids and do things more interactive outside at home or parks. Sometimes they even attempt to play tennis. : )

Thanks for all you do, Ron. We know you work long hours taking good care of our clients and that is very much appreciated.