What If There Were A Way To Eliminate The Cost And Hassle of Office Network Upgrades Forever?
Watch This 3 Minute Video To Find Out More...
"Flexibility To Connect From Anywhere In The World"
"We have used a hosted server solution through Nashville Computer since August 2010 to assist me in supporting 4 cosmetology school locations. The server is actually accessed by users in 7 different office locations in 4 states (Tennessee, Kentucky, Florida and Rhode Island). One of those that access this server is our accountants (Rhode Island) who daily are connected to complete their work for our Company. This has provided me with the flexibility to connect from anywhere in the world as long as I have an internet connection. We chose this hosted solution rather than a citrix based solution as we were previously connected with our Corporate office partially due to the support system in place at Nashville Computer to provide quality customer service to our Company. I am pleased to have made this connection and look forward to our continued connection to Nashville Computer."
Kevin Johnson Regional Operations, Paul Mitchell the School Nashville, Murfreesboro, Knoxville and Louisville
"Cloud Computing Literally Saved Our Business"
"Nashville Computer has been hosting our server for 4 years. Our initial need was two-fold: we had an extremely valuable employee whose husband was transferred across the country. Upgrading our server meant that we could keep a valuable resource who was already trained on our staff and still serve our clientele. Secondly, it allowed me, the business owner, to work from home on nights and weekends without having to leave family to go to the office. Cloud computing literally saved our business when Nashville experienced a major flood. On that memorable Sunday morning in May, I was out checking on the flood waters when I saw the maintenance crews at my office door. I waded in to open up my office door to be greeted by gushing water. I immediately phoned the emergency number for Nashville Computer to see what I needed to do. What a relief when they told me to go home because all my files were safe. My service has been down once in 4 years and it was due to an exterior problem that was out of their control. I can recommend Nashville Computer today because of this sole outage. Nashville Computer was prepared for the unexpected and had me back in business within 20 minutes. We rely heavily on the use of computers but we are not a technology firm. We need a technology partner so that we can concentrate on our business. Nashville Computer is our partner."
Edie Spain Numbers Numbers, LLC
Download Your Free Copy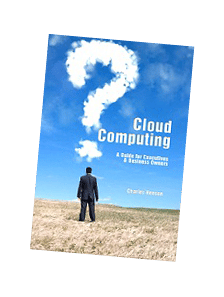 Sign Up for A Cloud Readiness Assessment
"The Perfect Fit"
"Nashville Computer offered the "Friendly Cloud Service" to my company and it has been the perfect fit. It allows the employees the freedom of working on files that are on our server from where ever we are located. We also don't have to worry about data space or backing up files. Nashville Computer takes care of it all. I would highly recommend their services."
Tracey Fredette NoliWhite Group, LLC